About Citizen's Political Power in the U.S.

This site is about political power in the U.S. It is not about specific political issues. I only try to provide a general knowledge about a handful of subjects. Subjects that I consider to be at least moderately important and far from being universally known. I hope that I am providing a simplified and generalized portion of the legal and organizational rules that are the basic knowledge of political professionals. If this information becomes more widely known, I will view my efforts as a success.

I don't go into great detail because this site's purpose is to provide knowledge for the general population - and most political laws in the U.S.vary from state to state. It would be extremely complex to provide much more than national generalizations. I am not an expert, and this is not a site for experts.


---
SECTION 1

In politics things can change. The following two short articles deal with political change that you might want to be aware of.




Article 1:



What is a Political Party?

If I said that political parties have been effectively outlawed in the U.S., would you believe me?



Quote from 1927




Here in the last generation, a development has taken place which finds an analogy nowhere else. American parties have ceased to be voluntary associations like trade unions or the good government clubs or the churches. They have lost the right freely to determine how candidates shall be nominated and platforms framed, even who shall belong to the party and who shall lead it. The state legislatures have regulated their structure and functions in great detail.



Source: American Parties and Elections,
by Edward Sait, 1927 (Page 174)
Quoted from: The tyranny of the two-party system,
by Lisa Jane Disch c2002



Article 2:



The Constitutional Function of the Jury



Background



In 1670; England was far from a democracy. However; in that year, the traditional right of trial by a jury of the defendant's peers became much more powerful. The King's Chief Justice ruled that a jury could not be punished for bringing in a verdict that the Judge thought was unreasonable. This gave the jury the right to nullify the law in any specific trial!

When the founding fathers wrote the Constitution of the United States they guaranteed the citizens trial by jury. At that time, the right to sit on a jury was considered a form of political power. If this view seems strange to you, please keep reading.



A Colonial Example From our Tradition of Free Speech and Press In 1735





Jury nullification decided the celebrated seditious libel trial of John Peter Zenger. His newspaper had openly criticized the royal governor of New York. The current law made it a crime to publish any statement (true or false) criticizing public officials, laws, or the government in general.





It's no accident that our U.S. Constitution, and the Bill of Rights, mention trial by jury a number of times.




---
SECTION 2

In politics some things never change. Politicians love to waste your vote.

I bet you thought it was just your tax money they wasted!


Our Glorious National Committees
Some voters favor bi-partisanship, but I wonder how many favor non-partisanship!



Politicians Know what is Good for the Voter


They really do!



All Voters Need Legislative Representation

( Proportional Representation )


Do you think that you should be represented in your legislature? You might reply that you would like to be represented in the legislature, but since this is a democracy your candidate has to win an election first! On the other hand : If 40 percent of the voters fail to gain any representation in a legislature, can the laws enacted by that legislature possibly represent the will of the majority of the voting citizens?

The Filibuster: Your Senator's Excuse


As you probably know, the U.S. Senate has a

procedural rule that requires 60 votes to override something called a filibuster. However, you may not know that a simple majority vote should be sufficient to remove the cloture rule.

Platforms: From the Voters Perspective
Why should a voter have any enthusiasm for candidates that can't find another candidate that agrees with them - on even a single (specific) issue? One elected politician can't pass a law. One elected politician can't even get a bill out of a committee! Obviously voters tend to be much more interested in political platforms.

Politicians could organize themselves, or be organized by money, or be organized along party lines by the party leadership.



Examples:


Republican Contract with America


1994 midterm election

s


Result

Republicans gained a majority of seats


http://en.wikipedia.org/wiki/Contract_from_America





The Democrat's 100 hours plan




2006 midterm elections




Result

Democrats gained a majority of seats
http://en.wikipedia.org/wiki/100-Hour_Plan



Republican Pledge to America




2006 midterm elections




Result

Republicans gained a majority of seats in House
http://en.wikipedia.org/wiki/Pledge_to_America



---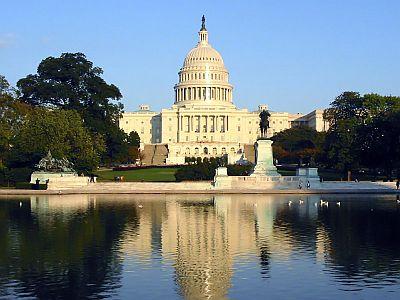 A DEMOCRACY STORY

Many people refuse to admit that they fear representative democracy. I spent hours going around in circles with an individual on an email list. I was pointing out that a widely used voting system called proportional representation would increase the voters choices, and a higher percentage of the voters would gain a seat at the political table.
Finally the poster summed up his problem with this particular voting system.
He wrote: "I worry that the wrong kind of people might get elected. I will not support any form of democracy, unless I am certain that only the right kind of people will get elected."
After thinking about this for a while I replied that the form of "democracy" that he favored would probably also be acceptable to most kings and dictators. I have yet to find a king or dictator who would not find a form of government acceptable, if it insured that "only the right kind of people would get elected."
He got very huffy! I suspect that he actually believed that he favored democracy. What he actually favored was using a political system to gain power for himself.